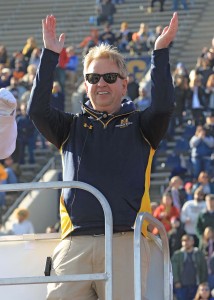 john@fanninmusic.com
John Fannin retired from Murray State University in 2020 where he served as Assistant Director of Bands since 1995. Under Mr. Fannin's leadership the Racer Marching Band grew from 85 to 300 members. The MSU Racer Marching Band was featured at the 2012 & 2006 Bands of America Grand National Marching Band Championships.
Prior to his appointment at Murray State University, Mr. Fannin was band director at Onate High School (NM), Del Norte High School (NM), White Sand Missile Range Middle School (NM), Thoreau High School (NM), and Ganado High School (AZ).
Mr. Fannin's awards include the 2017 Max Carman Outstanding Teacher Award, the 2010 Murray State University Distinguished Professor , 2009 KMEA "University Teacher of the Year," 2006-2007 Outstanding Murray State University Music Teacher of the Year, and the Phi Beta Mu 2007 "Outstanding Contributor to Band in KY."
John is the owner of Fannin Musical Productions LLC.  He serves as a creative resource (music and visual) for many high school and college bands. He has published concert band works with Arrangers Publishing Company, Curnow Music Press, and Alfred Music Company.
Mr. Fannin is an active band clinician and guest conductor. He has been a guest conductor/clinician in Brazil, Dhaka, England, New Mexico, Texas, Missouri, Tennessee, Arkansas, Indiana, Illinois, Wisconsin, Mississippi, Pennsylvania, New York, Florida, Georgia, and Kentucky.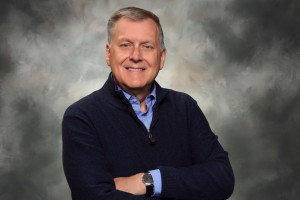 Scott Koter retired as assistant superintendent for the Kiski Area SD in Vandergrift, PA in 2016 and previously served as a principal, department chair and band director in the same district beginning in 1982. His ensembles received numerous honors including appearances at the Midwest Clinic, MENC, IAJE and PMEA conventions and captured numerous state and BOA regional titles while being named BOA Grand National finalist seven times and a Grand National class champion two times. Scott received citations for teaching excellence from PMEA, NBA, IAJE as well as Duquesne University, St.Vincent College and California University of PA.
Scott served as program coordinator for the Santa Clara Vanguard, Santa Clara, CA and The Cavaliers of Rosemont, IL winning six DCI world championships and a total of 15 top three finishes during that time.  He is an educational consultant for Innovative Percussion Inc. and is a member of the DCI Hall of Fame.  Scott is honored to be a part of the FMP Team!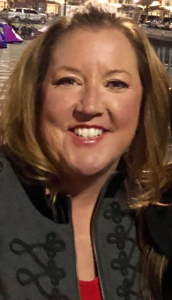 Rosie has extensive experience in world class drum corps, marching bands and winter guard across the world. She has been the color guard director and on the visual design team at Carmel H.S. since 2003.  During these years, Carmel has won BOA Grand Nationals 5-times.  Recently earning 3 consecutive titles back to back (2016, 2017, 2018) along with High Visual and High General Effect.  Carmel H.S. Winter Guard has also won 8 IHSCGA State Championships and the WGI World Championships 5 times under her tenure.
From 1999 – 2002 she has served in a variety of roles with the Emmy and Tony award winning show "Blast!" and "Shockwave" as Cast Manager, Visual Ensemble Manager and Visual Trainer/Technician.
Her drum corps experience includes: Cavaliers (1994-2000), Cadets of Bergen County (1993) and Carolina Crown (2002-2014), Madison Scouts (2009-2010), Bluecoats 2018.
Rosie also has worked with many H.S. and independent color guards throughout the U.S. with some being: Aimachi (Nagoya, Japan) 1996-2009, Pride of Cincinnati 1997-present, Carmel H.S. 2002-present, Avon H.S. 2002-2006, Carroll H.S 1990-1995, Center Grove H.S. 1996-2001, Escapade 1994-1995, Bluecoats Indoor WG 2018-present.
"Teaching the teachers" is another passion that Rosie holds important to her. She has participated as a mentor and clinician in many educational events for WGI and BOA over the years.  WGI "Spinfest" clinician every year that they have held an event and BOA Summer Symposium Color Guard Director track and show consultations.  Rosie is also the lead in WGI's "Flag FUN-damentals" educational video series along with a new release coming out this year—"WGI Sabre Educational Video".
Rosie proudly serves on the WGI Advisory board, Board of Directors and currently is the Secretary of the WGI Executive Board.  Currently Rosie resides in Indianapolis with her husband, Jeff and two Golden Doodles, London and Indy.  Rosie has a bachelor's degree in special education and a certification in Event Management. Rosie is excited to work with John Fannin and his team to give you the best quality and visually stimulating marching band show that we can.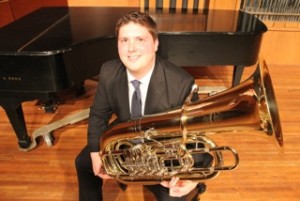 Matt Hightower is the Assistant Professor of Tuba/Euphonium at the University of Kentucky.
As a professional tubist, Matt's performance resume covers a wide range of chamber, orchestral, and solo music that spans three continents and ten countries. He is a prizewinner of international solo competitions and has presented masterclasses to tuba/euphonium students around the world.
His concert and chamber works have been performed at the American Trombone Workshop, International Trumpet Guild Conference, the Kentucky and Texas State Music Educators Association Conferences, the International Tuba-Euphonium Conference, several Regional Tuba-Euphonium Conferences, the John F. Kennedy Center, and many more.
Matt is a proud member of the creative team at Fannin Musical Productions. Through FMP, Matt's compositions and arrangements have been performed by high school bands across the United States. Matt is in high demand as a clinician, often working with high school and college bands as was a brass staff member of the 2019 Santa Clara Vanguard Drum & Bugle Corps. Many of the bands Dr. Hightower has composed and arranged for have achieved high acclaim on the respective state, regional, and national levels.
Matt resides in Lexington, KY with his wife and daughter.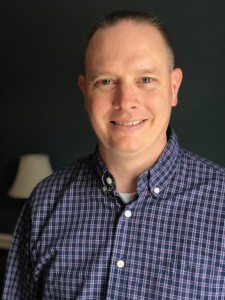 josh@fanninmusic.com
Josh is a percussion and wind arranger for Fannin Musical Productions. His compositions and arrangements have been performed by hundreds of bands throughout the country including state and Bands of America regional finalists.  He was the co-caption head for the Murray State University Racer Band percussion section for twelve years.  His duties included teaching and arranging for both the battery and front ensemble. During Josh's tenure the band performed at the BOA Grand National Championships and multiple BOA Regional Championships.
Josh has taught many high school percussion sections in Kentucky, Tennessee, and Louisiana. His sections at Murray High School (KY) were a regular state marching band finalist, and his Marshall County (KY) indoor percussion ensemble was a two time SCGC Scholastic A champion.  Josh, a 2004 graduate of Murray State University, is also an active performer as a member of the Paducah Symphony Orchestra, and as the drummer at the Badgett Playhouse in Grand Rivers, KY.  Josh lives in Benton, KY with his wife, Tessa, and daughters, Liza and Lydia.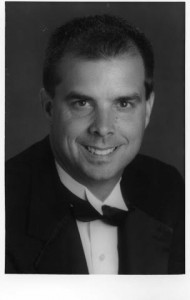 In 2013, Michael Pote was named Director of Bands at Carmel High School in Carmel, IN after spending 20 years serving as Associate Director of Bands. His teaching responsibilities include co-conducting all six concert bands as well as conducting Jazz Ensemble 1. He is also music caption head for the Carmel High School Marching Band.
Carmel High School's advanced concert band, Wind Symphony 1, performed at the 2005 Midwest Band and Orchestra Clinic in Chicago as well as being a 3-time participant in the Bands of America National Concert Band Festival.  Wind Symphony 1 was also named the 2013 and 2015 Indiana State School Music Association's Concert Band State Champion.
The Carmel High School Marching Band has received numerous honors including being the 2005 and 2012 Bands of America Grand National Champions and has been a top 12 finalist at the Bands of America Championships since 1996. They were the 2001, 2002 and 2012 Indiana State Champions. The marching band has marched in the Macy's Parade, The London New Year's Parade, and will march in the 2014 Rose Bowl Parade.
Michael is active as a composer and arranger for groups throughout the country. Several of his original works for marching band are available at www.centerxproductions.com. He is active as a guest conductor and clinician as well as a program consultant.
Michael is a 1990 graduate of Murray State University and currently lives in Carmel with his wife Gretta and son Devin.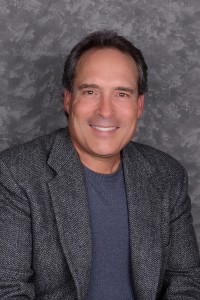 Matt James retired as Director of Performing Arts, Music Department Chair and Director of Bands for Lawrence Central High School in 2020 where he taught music since 1993. During his tenure, his concert bands were consistent ISSMA State Finalists, being honored with five State Championships. His ensembles performed several times at IMEA convention as well as at the BOA National Concert Band Festival. His marching bands were also consistent ISSMA State and BOA Grand National Finalists garnering four state championships, several BOA regional championships, and two BOA Grand National Championships.
Matt serves as drill designer for many prominent high school marching bands throughout the country and has served as the drill designer for the Boston Crusaders Drum and Bugle corps.
Matt has received awards for teaching excellence from the Metropolitan School District of Lawrence Township, the State of Indiana, the American Band Masters Association and was inducted into the Music for All/Bands of America Hall of Fame in 2018. He actively serves as a clinician and adjudicator for concert and marching bands and holds membership in Phi Beta Mu, International Bandmasters Fraternity. He is excited to be part of the FMP team!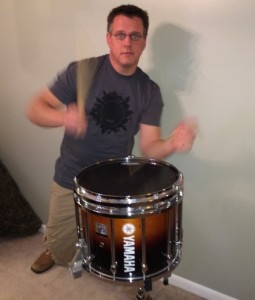 Jeff Queen has been involved with percussion since the age of 10.  At the age of 15, Jeff began his drum corps career with the Canton Bluecoats and continued on to march with the Velvet Knights, Santa Clara Vanguard, Blue Knights and the University of North Texas. Jeff was the Drum Corps International Individual and Ensemble Snare Drum Champion in 1994 and 1995 as well as the Percussive Arts Society Individual Snare Drum Champion in 1994 and 1995.  Jeff has taught in the drum corps activity for over 18 years, including being the caption head for the Carolina Crown drum and bugle corps from 2003-04, percussion arranger for the Colts Drum and Bugle corps for 2007-08.
Jeff is an original cast member of the Tony and Emmy award winning Broadway Show "BLAST" where he was a solo performer and battery instructor from 1999 – 2003. Jeff has performed across the US, Europe and Asia. In addition Jeff has appeared on numerous Television shows including: The Late Show with David Letterman, The Kennedy Center Honors 2000, NBA All-Star Game 2001, Grey Cup 2007, "BLAST", and "The Making of Blast" on PBS DVD and Video.
Queen is the author of "The Next Level: Rudimental Drumming Techniques" available through Jeff Queen Productions and "Playing With Sticks", a more than 3-hour instructional DVD through Hudson Music.  More of Jeff's compositions are available through Drop6 Media, Tapspace Publications, and jeffqueen.com.  Jeff is a signature artist for Vic Firth Drumsticks, and proudly endorses Evans Drumheads, Zildjian cymbals and Yamaha Drums.
Jeff holds his BM in Music Theory and Composition and MM in Percussion Performance from Butler University.  Currently, Jeff is the Percussion Director for Carmel High School in Carmel, IN, and is on the faculty with Butler University and Marian University.  When not teaching at home, Jeff travels the world as an active composer, arranger, judge, clinician, and performer.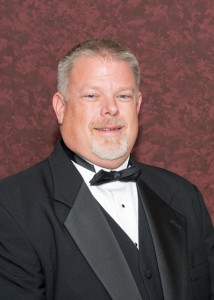 Christopher T. Kreke is currently in his twenty-sixth year as Associate Director of Bands at Carmel High School.  His teaching responsibilities include co-conducting concert bands, jazz ensembles, and athletic bands.  Christopher is the Head Director of the nationally recognized Carmel High School Marching Band.  The Marching Greyhounds have been a Bands of America Grand National Championship Finalist since 1996 and were named the BOA Grand National Champions in 2005, 2012, 2016, 2017, and 2018. The band has also been named the Indiana State Champions in 1990, 2001, 2002, 2012, and 2018 and been awarded numerous regional and super regional championships.  The Marching Greyhounds have performed in the Macy's Thanksgiving Day parade, the Tournament of Roses Parade, the London New Years Day parade, the Fiesta Bowl, the Orange Bowl, and have completed performance tours of Hawaii, New York City, Amsterdam, Vienna, and Salzburg. The CHS Marching Band is also a two-time recipient of the John Philip Sousa Foundation Sudler Shield.
Christopher is also the Department Chairman for the William H. Duke Center for the Performing Arts at Carmel High School.  Serving over 2000 students in Band, Choir, Orchestra, Theatre/Film, and Technical Theatre, the Performing Arts Department is regularly recognized as one of the premiere high school arts programs in the country.  With a faculty of fifteen highly qualified educators and two support staff, the PAD strives to provide a comprehensive arts education and a dedication to the pursuit of excellence.
Additionally, Christopher is a drill designer/visual coordinator for several marching groups around the United States and is available as a drill designer and visual clinician through Fannin Musical Productions. He has designed and coordinated for state champions in multiple states.
Christopher received his Bachelor's degree in music education from Ball State University in 1995 and completed his Master's degree in music technology from Indiana University in 2000.  He lives in Fishers, IN with his sons Alex, Andrew, and Aedan.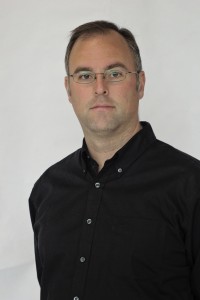 Brian Flack is the Executive Director of Triple Crown Indoor Percussion in Lexington, KY and a past member of Phantom Regiment Drum and Bugle Corps. He is currently in his 20th season as Percussion Coordinator at Tates Creek High School in Lexington, KY where he also instructs multiple surrounding middle schools. Flack also performs with the nationally recognized band, Conch Republic, voted Gigmasters #1 Beach band. Conch Republic has opened for The Beach Boys, Peter Mayer, and KC and the Sunshine Band..
Mr. Flack attended the University of Kentucky under the instruction of Mr. James Campbell and performed with the University's top organizations including the UK Wind Ensemble, Steel Band, Percussion Ensemble, and UK Orchestra. He also played tenors with the UK marching band for 4 years before later serving as Percussion Caption Head for the UK Drumline in 1999. During the previous year in 1998, Flack marched tenors for Phantom Regiment under the instruction of Dr. Brian Mason as well as being invited to perform in the 1998 PASIC Solo Timpani Competition.
As a composer and arranger, Flack has written for several organizations including Tates Creek Indoor Ensemble (KY), the University of Kentucky Drumline, Tates Creek HS (KY), Bryan Station HS (KY), Brandon HS (MS), North Pike HS (MS), and Warren Central HS (MS) to name a few.
Mr. Flack is also a contributing artist in The Blue Book and The Blue Book Vol. 2 by Tapspace. His original solos BUS BOWL and CAN I JUST GET A BUZZ ROLL for tenors are performed at Solo and Ensembles around the region.
Mr. Flack has been recognized as a leading percussion educator and his ensembles have received national honors. Brian Flack proudly represents Innovative Percussion Inc., Zildjian Inc., and Beetle Percussion.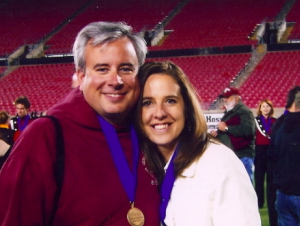 Alan Emerson, born in Owensboro, KY, graduated from Daviess Co. High School (1988) and received his BME (1994) and MME (2004) degrees from Murray State University. Mr. Emerson began his teaching career in Owensboro at Audubon Elementary School and Apollo High School.
In 1995 Mr. Emerson began teaching for the Hopkins County School system and is currently working with Madisonville North Hopkins High School and James Madison Middle School Bands. James Madison Middle School (180 students, grades 6-8) currently has 37% of the student body involved in the instrumental music program. The 7th and 8th grade bands continually receive distinguished ratings at KMEA large ensemble festival. James Madison Bands are also involved with KMEA All-District band and solo and ensemble festival. James Madison bands have also competed in the "Music in the Parks" festivals as well as the "Holiday World" music festival and have been rated superior on each occasion and winning all classifications, including high school, in 2004 and 2011 and 2014. In 2016 the James Madison 8th grade band was selected and performed in the Kentucky Chapter of the Phi Beta Mu concert festival; one of 2 Middle school bands selected.
Madisonville North Hopkins High School Band (116 Members) offers many outstanding ensembles for its students: Marching Band (22 state finals appearances and 10 state championships, 8 Murray State Festival of Champions Grand Champions), Symphonic Band, Concert Band, 3 Jazz Bands, Brass Choir, Chamber Winds, Percussion Ensemble, and three Winter Guards.
Besides his teaching duties in Hopkins County, Mr. Emerson is also an active arranger for high school marching bands with over 130 shows to his credit. Mr. Emerson works for Fannin Musical Productions. Mr. Emerson's drum and bugle corps experience includes Star of Indiana (1988), The Crossmen (1994-1998) and Eklipse (2003). Mr. Emerson has been awarded the KMEA 2nd District Middle School "Music Educator of the Year" six times and is the 2004 recipient of the Hopkins County Middle School "Teacher of the Year" and 2015 Kentucky Music Educators Middle School teacher of the Year.
Mr. Emerson is married to Sarah, an AP senior English teacher and color guard instructor for Madisonville-North Hopkins. Mrs. Emerson has been involved with the MNHHS color/winter guards since 2002. Mr. and Mrs. Emerson have one child, Jane, born in 2012.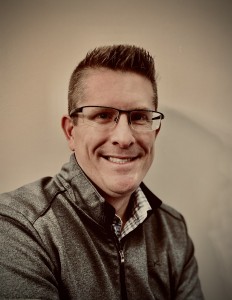 Shawn Pityk is currently the Director of Bands and Department Chair at Kiski Area High School in Vandergrift, Pennsylvania. His teaching responsibilities include directing the high school Wind Ensemble, Jazz Ensemble A and B, and the Intermediate School Jazz Ensemble.  Shawn also teaches Advanced Music Theory and co-teaches the 7th and 8th grade bands at the Kiski Area Intermediate School.  He is also the director of the nationally acclaimed Kiski Area High School Marching Band. Shawn has served as the wind arranger for the marching band for 14 years.
Shawn completed his undergraduate studies at Youngstown State University in Ohio, where he earned a Bachelor of Music Education as a tuba major. While at YSU, he also studied jazz piano with the great jazz artist, Chip Stevens. Shawn began teaching at Kiski Area High School in the fall of 2002.  During the winters of 2003 and 2004, he taught on the brass staff for the Bluecoats Drum and Bugle Corps.   Shawn served as the Vice-President of the Pennsylvania Interscholastic Marching Band Association (PIMBA) until 2015, and is currently the president of the Alle-Kiski Valley Band Directors Association.  Shawn was recently inducted into Phi Beta Mu, the International Bandmasters Fraternity.  He has served as an arranger for multiple high school programs over the years. Shawn resides in Leechburg, PA, with his wife Lindsey, and daughters Ataleigh and Lillian, and son Ethan.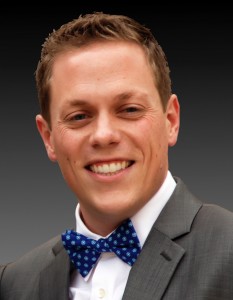 Brent Johnson is currently in his 15th year as a music educator and serves as Director of Bands at Evergreen High School in Vancouver, WA.  Prior to moving to the Pacific Northwest, Mr. Johnson served as a Fine Arts Director for Harlandale ISD (TX), Band Director at Douglas MacArthur HS (TX), Assistant Band Director at Winston Churchill HS (TX), Band Director at Davises County HS (KY), and Band Director at Elizabethtown HS (KY).  In 2008, Mr. Johnson was selected as the Phi Beta Mu Outstanding Young Band Director in Kentucky.  His ensembles consistently receive superior ratings both on the stage and on the football field.   
During the past 12 years Brent has designed and written drill for over 150 marching bands all over the country.  His work has been utilized by ensembles from coast to coast and and in many major circuits including BOA, USBands, Texas UIL, KMEA, and NWAPA.  He has had the privilege of adjudicating marching bands throughout Texas, Kentucky, and New Mexico.
Brent is a 2001 graduate of Murray State University and received his Masters in Music from New Mexico State University in 2013.
Most recently, Brent has started his own Real Estate business in Portland, OR where he lives with his husband Roman.
Aaron Cunningham is currently the Director of Bands at Tates Creek High School in Lexington, KY.  He has been an active drill and show designer since beginning his teaching career in 1999. Aaron has written for groups all over Kentucky as well as Tennessee, Arkansas, Texas, Louisiana, Arizona, and North Carolina.  This range of experience has given him the opportunity to write for groups of all sizes, styles, and difficulty levels.
Owen Butler has been active in the marching band community as a performer, instructor, consultant, clinician, and judge since 2003.  Mr. Butler performed as a musician and marching color guard member throughout middle and high school. He later marched and was assistant director for an Independent A winter guard where is also served as a choreographer.  Mr. Butler has consulted, designed, and choreographed for well over 100  different schools throughout Tennessee, Kentucky, Ohio, Texas, New Jersey, North Carolina, South Carolina, and California.  He currently holds the title of Head Color Guard Designer for Fannin Musical Productions, LLC, Color Guard Director for the KMEA State Champions and BOA Regional Class Champion Murray High School Tiger Band, former choreographer for the Murray State Racer Band Color Guard, and currently serves on the Board of Directors for the Southeastern. Color Guard Circuit as the Diversity and Inclusion Liaison. Mr. Butler also is an alumni member of the Music for All Summer Symposium presented by Yamaha Color Guard Instructors Academy.  His students have gone on to march at Music City Drum Corp, Carolina Crown Drum Corps, Cavaliers Drum Corps, Eklipse Winter Guard, Florida State Winter Guard, Project Imagination, Black Diamond Independent, the Pride of Cincinnati Independent World Guard, Inspire World Guard, University of Kentucky Wildcat Guard, Austin Peay Color Guard, Murray State Racer Band Color Guard, and various other college and independent programs throughout the United States.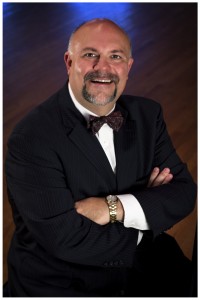 Todd E. Hill is Director of Jazz Studies at Murray State University in Murray, Kentucky. He directs the Jazz Orchestra, Jazz Band, Jazz Lab Big Band, three Jazz Combos, and teaches courses in arranging, musicianship, music education, and jazz history. Under his leadership, the MSU Jazz Orchestra has played at numerous state conferences, won "Outstanding Big Band Performance" at the Elmhurst College Jazz Festival, and performed at the prestigious MidWest International Band Clinic in 2014. The MSU Jazz Orchestra's 2015 CD release Why We CAN Have Nice Things is available on Mark Records. He also directs the MSU Town & Gown Community Band. He holds Bachelor and Master of Music Education degrees from MSU, and the Doctor of Education (EdD) from Boise State University. Hill has been active as guest clinician and conductor for concert and jazz bands in Kentucky, Tennessee, Mississippi, Illinois, Arkansas, Missouri, Ohio, Idaho, Washington, Montana, Oregon, and Nevada.
Hill has lead his own professional jazz groups (The Todd Hill Orchestra and Quintet) for over thirty years. As a free-lance pianist, he has performed with Bob Hope, Frank Sinatra, Jr., Gary Morris, Denise LaSalle, Stella Parton, The Moody Blues, Byron Stripling, Allen Vizzutti, Chris Vadala, Ron Wilkins, Jamey Aebersold, Denis DiBlasio, Buddy Childers, Greg Abate, Rich Matteson, and the Paducah (KY) and Jackson (TN) Symphony Orchestras. He held previous teaching positions at Milan (TN) Middle and High Schools, Northwest Mississippi Community College, Boise State University, and the University of the Cumberlands. His arrangements and compositions for tuba-euphonium ensembles and trombone choirs are currently available through Cimarron Music Press. His arrangements for jazz ensembles are published by Walrus Music/eJazzLines. In addition to multiple album appearances in a variety of genres, he has recorded a solo gospel piano CD, and three jazz CD releases under his own name.
Dr. Hill has been named "College/University Music Educator of the Year" on three occasions and "Friend of Music" by KMEA's District One Music Educators. Dr. Hill frequently presents clinics at jazz festivals and music education conferences, and authored an article on jazz pedagogy for The Instrumentalist. Dr. Hill is a member of Phi Mu Alpha Sinfonia, Sigma Alpha Iota (Friend of the Arts), Phi Beta Mu, Kappa Kappa Psi, NAfME, KMEA, ITEA, CBDNA, and the Murray Rotary Club.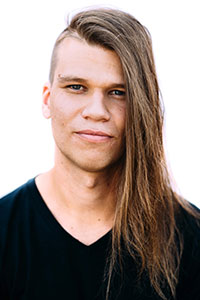 Raised in Murray, KY, Jacob (Jake) Thiede is a composer, saxophonist and current PhD student at the University of North Texas.
Premieres and performances of Jake's music have taken place in Italy and the United States including the District of Columbia, Florida, Georgia, Hawaii, Iowa, Kansas, Kentucky, Louisiana, Nebraska, North Carolina, Oklahoma, Ohio, South Carolina, Tennessee, Texas, Vermont, and Washington.
Honors and festivals include the SCI National Conference (2018), Electronic Music Midwest (2018), NASA Biennial Conference (2018), Flute New Music Consortium (2017), BGSU Graduate Music Conference (2017), the NSEME Conference (2016 & 2017), the Electric LaTex Conference (2016 & 2017), New Music on the Point (2015), and the HighSCORE Festival (2014).
He received his BME at Murray State University and MM in music composition at the University of North Carolina at Greensboro. He has studied with Mike D'Ambrosio, Brian Ciach, and John Fannin at Murray State and with Mark Engebretson, Alejandro Rutty, and Steven Bryant at UNCG. As a saxophonist, he has studied with Scott Erickson and Steven Stusek.
Current interests are grooves and rhythms in metal music, glitch, and the manipulation of sine tones. Jake studies composition with Panayiotis Kokoras, Kirsten Broberg, and Andrew May as well as saxophone with Eric Nestler at the University of North Texas.
His professional affiliations include the American Society for Composers, Authors, and Publishers (ASCAP), the Society of Composers, Inc. (SCI), and the Society for Electro-Acoustic Music in the United States (SEAMUS).
Thiede's chamber music can be accessed at: jacobthiede.com.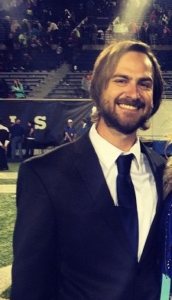 Ryan Wilkerson is a native of Fort Branch, Indiana who earned his Bachelors Degree in Music Education from Murray State University.  He specializes in music composition and arrangements for both marching and concert percussion groups. He has written for dozens of schools all over the United States. Mr. Wilkerson is the Assistant Band Director at Union City Middle and High Schools in addition to being the Director of Percussion at Union City High School (TN). Prior to his coming to Union City he previously served for seven years as the Director of Percussion and Assistant Band Director at Henry County High School in Paris, Tennessee.
Ryan's writing style involves creating parts that lay out well on the hands of the performers, line up easily for the teacher, and enhance the overall music package. When writing a custom arrangement for your ensemble, he will focus on maximizing your group's strengths and building your weaknesses.
Ryan currently resides in Union City, TN with his wife Ashley and daughter Leah.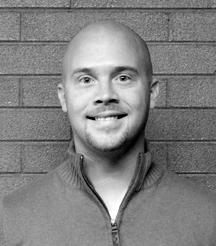 Jeremy Thompson is a full time wind composer, arranger and electronic sound designer for the marching arts. He has been active in the pageantry activity for over 15 years. Jeremy was a marching member of the 2003 Blue Devils hornline. Since 2003 he has been active as a visual instructor, choreographer, clinician and adjudicator. He has composed and arranged for marching ensembles all over the United States and Canada. In addition to writing for marching ensembles he is also active as a voice actor and music producer for radio commercials and visual media projects. He currently lives in Colorado with his wife Kristanne and their three dogs Aria, Aspen and Sparrow.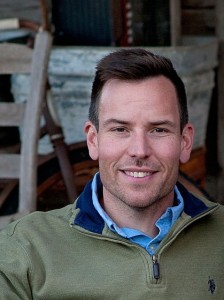 Tim Zeiss is currently in his 13th year as a public educator.  He started his career as the director of bands at South Side HS in Jackson, TN and is currently in his 11th year as director of bands at Murray HS in Murray, KY.  A native from Atwood, TN, he received his BME from Murray State University and his Master's Degree in Education from Arkansas State University.  He has been involved in the marching arts since 1998 and is a proud alumnus of the Southwind and Madison Scouts Drum and Bugle Corps. 
During his tenure at Murray HS, he has led the band to numerous local, state, and national achievements.  His band has advanced to the KMEA State finals for 10 consecutive years, led his group to consecutive KMEA State Championships in 2017 and 2018, and was the Indianapolis BOA Super Regional Champion in 2016.  He was awarded the prestigious Phi Beta Mu Young Band Director Award in 2016, named the KMEA 1st District Teacher of the Year in 2019, and was just recently named a 2020 McDonald's Teach it Forward Outstanding Educator. 
Tim proudly joined the FMP team in 2017 where he serves as the musician choreographer.  He has worked with numerous bands across the United States and is an active adjudicator and clinician.   
Tim lives in Murray with his wife, Carol, and children, Caleb and Abigail.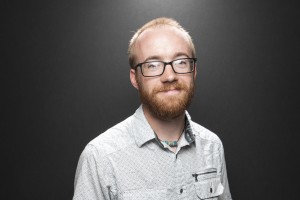 After working with John and the team at FMP for the past season, CJ Barrow is thrilled to be officially joining the FMP team as a composer and sound designer.
CJ also currently serves as a music designer for Synced Up Designs and Music City Drum Corps, and a sound designer for Colts Drum and Bugle Corps. As a marching arts designer, he regularly is working with anywhere from 20-30 clients in a given year, with his music and sound design being performed internationally.
Outside of the marching arts, CJ is an active composer for film, TV, and video games, having worked on a number of visual media projects around the country. He currently is finishing up his Masters of Music in Music Scoring for Visual Media at Indiana University's Jacobs School of Music, where he has studied under Larry Groupé (composer for the recent true-story war drama blockbuster, The Outpost) and Steven Wayne Thomas.
Prior to this, CJ served for three years as the band director at East Robertson Middle/High School. In his time there, the high school concert band earned numerous superior ratings, and was invited to the Tennessee State Concert Festival for the first time in the program's history, as well as being one of the smallest ensembles to ever be invited with only 15 student musicians.
Before teaching, CJ graduated summa cum laude with his Bachelor of Music in Music Education from the University of Tennessee at Martin, studying with Julie Hill, John Oelrich, Bill Waterman, Johnathan Vest, and many other esteemed faculty.
While in school, CJ also had he privilege of performing for two seasons with Music City Mystique, earning WGI world-champion status in his age-out year with Mystique's 2017 production, The Hand of Man. While a member and since aging out, he has composed and sound designed a number of the Mystique front ensemble's lot tunes, and he has served on the front ensemble staff ever since.
CJ currently resides in Bloomington, Indiana with his beautiful wife Hannah and their dog Petey. Check out some of his work at 
cjbarrowmusic.com
.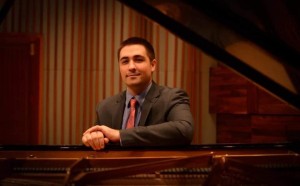 Jackson Riffle is a performer, educator, composer, and arranger, originally from Pleasant Hill, Ohio. He received his Bachelor of Music with concentrations in Piano and Percussion Performance from Wright State University, under the mentorship of Mr. Gerald Noble and Dr. Jackson Leung, and currently studies with Mr. Tim Adams in pursuit of his Master's at the University of Georgia. Jackson has appeared as a soloist with the Dayton Philharmonic, Wright State University Chamber Orchestra, Wright State University Symphony Orchestra, Kettering Civic Band, Greenville Municipal Band, Sinclair Community College Wind Symphony, and has performed with the Springfield Symphony (Ohio), Richmond Symphony (Indiana), Carmel Symphony (Indiana), Dayton Bach Society/Oakwood Brass, for Dayton Public Radio as a guest artist, was a performing finalist for the "President's Own" Marine Band's Concerto competition, was the Adult Duet/Duo division winner for the 2019 Ohio MTA/Graves Piano Competition, and was the winner of the 2020 Ohio Federation of Music Clubs Agnes Fowler Competition. In the summers of 2020 and 2021, he received fellowships to attend the National Orchestral Institute + Festival and in the summer of 2018, Jackson attended the Brevard Music Festival, in North Carolina.
Jackson has appeared as a guest conductor with the Dayton Philharmonic Concert Band and the Greenville Municipal Band, and, as an educator, has served as a music clinician and instructor for many different schools across the state of Ohio, such as Kettering Fairmont High School, Grove City High School, Beavercreek High School, Troy High School, Milton Union High School, Marion Local High School, and Fort Loramie High School. As a composer and arranger, Jackson has written music for several schools including Grove City, Fort Loramie, Troy Christian, and Newton High School Marching Bands. Jackson is also a published composer for Tapspace Publishing Company and has received commissions to write for various organizations such as the Springfield Youth Symphony, Greenville Municipal Band, Wright State University Wind Symphony, and the Wright State University Percussion Ensemble.
Hunter Carter is a graduate of Murray State University and is currently in his 4th year teaching music at Murray Elementary School. Along with teaching at Murray Elementary School, Hunter is very active with the Murray Middle and High School Bands. His duties include assisting with the marching band, teaching private brass lessons, and conducting various chamber ensembles.
Hunter has been involved with the marching arts since 2008. Mr. Carter has worked with several marching bands throughout the state of Kentucky and is a proud alumnus of the Bluecoats Drum and Bugle Corps. During his time at Murray HS, the marching band was awarded KMEA Class Runner up twice (2019, 2022), KMEA Class 3A State Champions, and BOA Class A National Champions in 2021.
Hunter joined the FMP team in 2022 as a musician choreographer.