Original, custom drill is available for all Complete Concept Series, Scott Koter Signature Series, Rosie Queen Signature Series, and newly commissioned shows. 
We will also work with 3rd party arrangers to create a visual design for your own show. 
Fully integrated with our storyboards and arrangements, custom drill provides an exclusive design, professionally tailored to your ensemble's unique needs.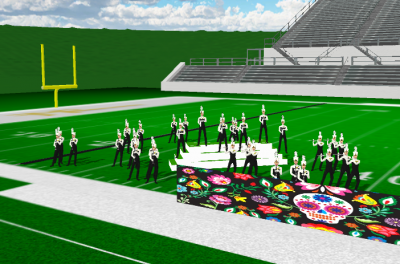 Contact us today for a perusal contract and to discuss your project.  Pricing is based on the size of your group and the timeline of the work.
Our in-house designers work directly with you to make your vision a reality.
The FMP visual design team is made up of full-time band directors and choreographers who all understand the importance of deadlines and delivery.  We work on your timeline to minimize stress for you and your staff.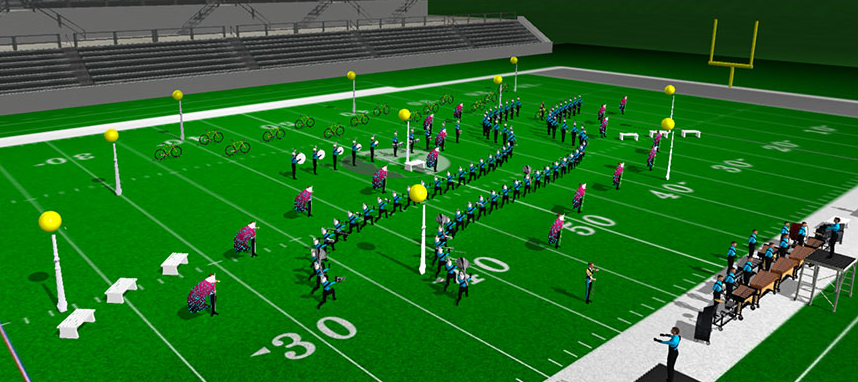 Professional quality • Fully integrated • Coordinated props
Flags • Uniforms • Choreography • Staging