Program Consultation/Coordination
Whether you are looking for a quick reaction, some broad advice from a seasoned designer or you are looking for help creating and coordinating an entire show, the FMP team can simplify your life AND make your band stand out.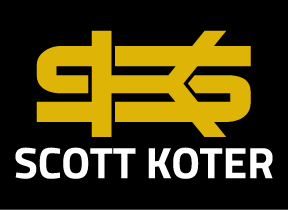 FMP is proud to offer Scott Koter's design and consultation services. Scott served as program coordinator for the Santa Clara Vanguard and The Cavaliers winning six DCI world championships and a total of 15 top three finishes during that time. Under his direction, Kiski HS was a seven time BOA Grand National finalist and two time Grand National class champion. He has consulted numerous groups* across the country and is a member of the DCI Hall of Fame.
Click here to see a complete list of the groups Scott has consulted.
Scott offers a wide variety of consultation services to fit your needs:
Video reactions via MP4 recordings
Written summary of recommendations and road map for improvement
Written recommendations on musical scores and drill charts
Survey tool samples to assess goals and plan for the future
Sample design outlines, storyboards and production lists
Educational resources for growth in broad and specific areas
Professional development sessions with staff, students, section leaders or parents via video conference
On-site consultation and professional development
Conceptual Design and Progam Coordination
Scott can provide guidance in specific design areas or guide you through every step of the design and production process, including:
Choosing a concept to fit your group's identity
Finding potential musical repertoire and resources to find arrangements and arrangers
Brainstorming and researching potential themes
Generating and categorizing effect opportunities
Choosing show titles
Creating a concise show description to guide staff, designers, students and audience
Creating an overall storyboard and written outline for each show segment
Recommendations for visual designers, choreographers or specialists
Adopting a color palette and finding inspiration for visual imagery
Establishing a production schedule with due dates
Adapting the wind and percussion scores for maximum effect and to suit your band
Choosing costumes, flag designs, equipment and props
Creating written notes for visual designers
Producing the written show through visual enhancements and soundscape additions
"Our program made a huge leap forward in one season through Scott's guidance, not only through the design stage, but also through his evaluation and suggestions for myself and the rest of the staff throughout our season."
"Working with FMP and Scott Koter's Signature show package was simply the best. They treated me seriously, always right there through the entire process taking my group to the next level. Pièce de résistance is Scott's audio feedback as part of the package like nowhere else. Unreservedly some of the best professional development I've ever had."
"Scott's audio comments and detailed design notes are extraordinary!. We follow his suggestions and achievement soars!"
"Scott was absolutely integral to the development of the Bluecoats, having served as a Program Consultant from 2001-2006, and again in 2009 and 2010. With ongoing support of our music designers during that time, he truly brought us into the modern era of arranging and programming and we would not have had the success we've been fortunate to experience recently."
"Scott was a very important member of our staff as consultant and clinician. He was instrumental in the show planning and his insight and observations always improved our program and performances."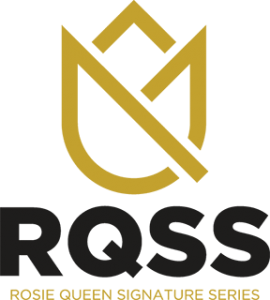 Rosie Queen will be offering program coordination and consultation services through Fannin Musical Productions.  Rosie served as a visual coordinator and color guard director for the Carmel High School Marching Greyhounds from 2003-2019 winning 5 Bands of American National Championships and 5 WGI World Championships during her tenure.  For the past 30 years, Rosie has served on the visual teams of many of the top DCI drum corps such as: The Bluecoats, Carolina Crown, Madison Scouts, The Cadets and The Cavaliers.
Creating marching band productions is such a TEAM effort – Rosie would love to be a part of your team. She can help bring your ideas & music to life to create a memorable production for your performers.  As a band director, you have so many plates to spin at once—Rosie can help you with all things visual!  If you need a full show concept from scratch, have some great music you want to use but need some cool visual effect moments, or need help creating an identity for your show and color guard program—Rosie can help!
Some of the areas that Rosie can help with: (choose what is best for your team)
Overall Design
Brainstorming a concept to fit your group's identity
Researching concepts
Creating Show titles & overall theme/identity
Creating a Visual Storyboard
Orchestration of coordinated effects (music & visual)
Visual imagery & Field Design
Prop & Tarp designs
Drill concepts and design ideas for drill writer
Color Guard identity
Color Palette
Costuming
Flag Designs
Non-Traditional Equipment ideas and design
Choreography notes for choreographers
Review videos to help the show grow throughout the season with detailed notes for in person staff.
During competition season if you are getting frustrated with adjudication feedback and need help troubleshooting a certain area of your show—Rosie can help provide solutions and a plan to help your staff improve sections of the show.
Making sure the concept and ideas are developed throughout the season.
Following through with the design process!
Color guard Choreography on video
Create full show choreography and put on video for your performers and staff to learn.
Special Moments—if you want help creating a special moment through choreography.
On-site consultations if you want to bring Rosie in to work with your team.
"Rosie is simply one of the finest teachers I've ever known during my 40+ years in pageantry arts. If not for her, the Carmel High School Band Program (IN) would not be what it is today. Rosie is not just a wonderful color guard instructor, but she is also a tremendous designer who has helped to create many of the championship shows over the years at Carmel (marching band and color guard). If you are looking to truly develop a culture of excellence in your program, in my opinion, there is no one better than Rosie Queen. There are no words to describe how much I've learned from her over the years and there is certainly no one in our activity that I respect more."
"Rosie Queen was an integral part of the Carmel team both with our color guard program and our total visual design. Her eye for detail and ability to find the best path forward for the show design and execution is unparalleled and we absolutely would not have reached the heights of excellence we have without her!''
"Rosie Miller Queen is one of those famous names I've always heard associated with many great marching arts programs. When someone suggested that I reach out to her to help further our marching band program, I wasn't sure a talent like hers would give us the time of day. Since day one Rosie has been nothing but the ultimate professional and has treated us like her very own program. From brainstorming concepts to final execution, Rosie works with our entire design team and instructional staff to make sure we are all bringing her wonderful ideas to life."