---
Ensemble
by Michael Pote, Kyle Young, and Andrew Brough
An Integrated Approach to the Yamaha Harmony Director

---
2021 FMP Catalog
---
---
---
Accepting New Commissions
---
---
How to Rent or
Commission a Show
---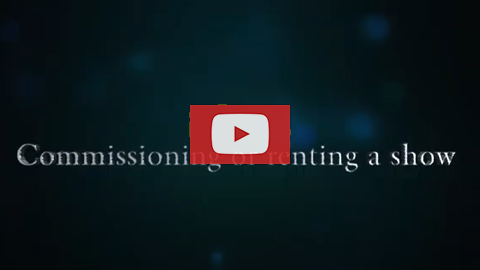 ---
We are proud to present Michael Pote, Kyle Young, and Andrew Brough's new book "ensemble": "an integrated approach to the Yamaha Harmony DirectorTM".
Click here for more information.
We are accepting new commissions for 2021 and 2022.  Contact us today for more information.  Due to many of our clients pushing their 2020 commissions to 2021 we have more availability than usual.
NEW SHOWS have been added to the website!  Click HERE for all the NEW FOR 2021 MARCHING BAND SHOWS.  We will continue to add more new shows and other new content, including new educational materials in the coming weeks.  Stay tuned for more!!!
NEW live audio is coming in January for these great new shows:
      CarnEVIL – NEW live audio added February 10th
      Shed – NEW live audio added February 10th
      Juno – NEW live audio added February 15th
      Dark Waters – NEW live audio added February 15th
      Mercury Rising – NEW live audio added February 16th
      Retrovision – NEW live audio added February 18th
      Pharaoh – NEW live audio added February 18th
      Carry On – NEW live audio added February 18th
Simple Contract Process
Fully Digital Contracts – All you need to do for this option is to contact us with your full name, the best email address to contact you, and the name and email address for the person that will be approving the purchase (Principal or Booster President). We will then generate a contract for you via DocuSign that will take you through the document and obtain all the needed signatures and information.  THIS METHOD IS SUPER EASY!!!  This is also our preferred method of submission, and might be the easiest way in our current situation (no in-person contact is needed to complete the contract). 
Contract Roll-Over
IF THINGS GET REALLY CRAZY and your 2021 season gets canceled, we will extend your contract to 2022 and negotiate a logical agreement that makes sense for FMP and your school. I think we are all optimistic about the 2021 season being a much more traditional fall.
No-Prepayment
THERE IS NEVER A PRE-PAYMENT required to get your show at FMP!  Contact us today and we can give you other flexible payment and contract options. We understand that there are many unknowns and we are committed to work with schools on a logical/flexible payment schedule. 
Bottom Line
We will make decisions that are smart for your program…… and FMP.
We want you to be our clients for many years to come. There are so many unknowns. You can trust us to work with you and your program to figure out a logical contract adjustments.
READ MORE
---
Regionally exclusive shows for your marching band | Unrivaled on-time service
Instrumentation to fit any band | Customization for your band
We are taking new commissions. Click here for details.