We've added NEW MARCHING BAND SHOWS for 2023!!!
What's wowing the crowds!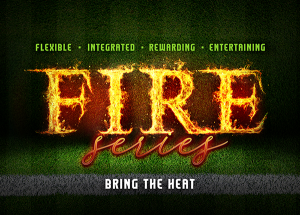 F.I.R.E. Series​
Introducing the F.I.R.E. series from Alfred Music and Fannin Musical Productions.
Arriving in Spring 2023, these competition-level shows feature adaptable instrumentation with permission to customize for your band.
Music, drill, choreography, and more are included—everything you need at one reasonable price!
Each Competitive Show Includes:
Flexible charts with permission to rearrange wind and percussion parts as needed
Basic percussion scoring for smaller drum lines and enhanced percussion scoring for full drum lines
Electronic sound design (optional)
Full ensemble MP3s with and without a click
Flexible and adaptable drill design PDF (multiple band size options, coordinate sheets, instructions)
Pyware® file included for director customization
Musician and color guard choreography
Color guard costume and flag designs for you to order (optional)
Copyright-free prop artwork design files
Copyright-free logo for band shirts, posters, etc.
Permission to record, film, perform, and post on social media
Synchronization license
Helpful tips and instructions to help you personalize your show
FLEXIBLE • INTEGRATED • REWARDING • ENTERTAINING
See what's going on at Fannin Musical Productions
We have added many new shows for 2023!!! Check out the "Newest Shows" page to see everything that we've added. We will continue to add new recordings, visual design images, and much more to these pages. We are also proud to partner with Alfred Publications for the Fire Series. Please click here for more information. Simple […]
0 comments

2022 FMP Catalog
View Catalog